年末年始休業のお知らせ
Notice of New Year holidays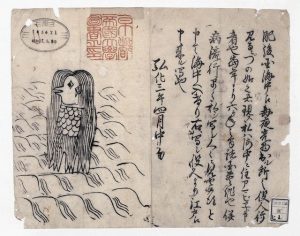 平素は格別のお引き立てをいただき厚くお礼申し上げます。
弊社では、誠に勝手ながら下記日程を年末年始休業期間とさせていただきます。
■年末年始休業期間
2020年12月29日(火) ~ 2021年1月5日(火)
休業期間中にいただいたお問合せについては、営業開始日以降に順次回答させていただきます。
皆様には大変ご不便をおかけいたしますが、何卒ご理解の程お願い申し上げます。
TOHO CORPORATION
※使用画像について※
「疫病退散の御利益があるとされる江戸時代の妖怪「アマビエ」の刷り物(京都大附属図書館所蔵)」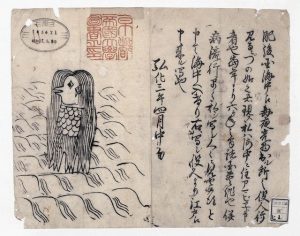 Thank you very much for your special support everyday.
At our company, the following schedule will be closed for New Year holidays.
■ New Year holidays schedule
Dec 29 (Tue) – Jan 5th (Tue) 2021
Inquiries received during the holidays will be answered as soon as possible after we come back.
We apologize for any inconvenience, and in the same time we appreciate your understandings.
Thank you and best regards.
TOHO CORPORATION
*About the picture used*
"A print of the Edo period youkai "Amabie", which is said to have the benefit of eliminating the plague (Kyoto University Library)"