会社概要
創業日
平成19年12月設立
代表者
東芝さよ子
沿革
兵庫県西宮市の貿易商社。
東京都足立区と鳥取県米子市に営業所、韓国に駐在員1名、米国ロサンゼルスに提携会社TOHO AMERICA CORPORATIONがある。
業務内容は水産物の輸出入と販売、工業製品・船具の輸出入と販売を行っている。
資本金:3,000万円
住所
■西宮本社
兵庫県西宮市産所町14番5号 ニュートンビル 6F
主要取引先
TOHO AMERICA CORPORATION, 海外水産会社各社, 国内大手外食チェーン、大手食品問屋, 全国主要都市中央市場大卸,その他
社訓
私達は奉仕と感謝の心をもって取引先にとってなくてはならない存在となり、お客様とともに安定成長をはかり社会の発展に貢献します。
All for oneの精神を持ち、一人ひとりが我々の代表として課題を抱えたとき、全体で解決のために動き出す。 「協調・協力」を尊び、全ての仕事の達成感・感動を全体で共有する。
---
常に視点を変え、柔軟な思考で前例のないモノと地域を結んでみる。 そこに商機が生まれ、そのようなフロンティア(新天地)を求めるパイオニア(開拓者)として取扱商品のブランドと信用を高めることに日々努めている。
---
世界の限りある貴重な水産資源を預からせてもらっているという意識を持ち、新たな価値を付加し、それに応じた商品やサービスを生み出して事業を営んでいるという自負を持って日々切磋琢磨していくことが大切である。
---
サービスの強み
米国での提携会社(TOHO AMERICA CORPORATION)との連携
弊社が国内外へ商品の販路と仕入ルートを多方面にわたって構築出来ている最大の理由は、アメリカ本土を拠点としている提携会社の存在と、そことの強い結び付きがあるからです。
お客様との信頼関係は密接なコミュニケーションがあって初めて成立します。
現地で実際にマーケットを肌で感じ取っている者のみがいち早くその土地のニーズを把握出来ると信じます。
西宮本社・東京営業所のご紹介
西宮本社へのアクセス
アクセス方法
阪神本線
西宮駅下車
北へ進み国道2号線へ
西方面へ進み産所町西交差点山側の青いガラス張りのビル
JR東海道本線
さくら夙川駅下車
南へ進み国道2号線へ
東方面へ進み産所町西交差点山側の青いガラス張りのビル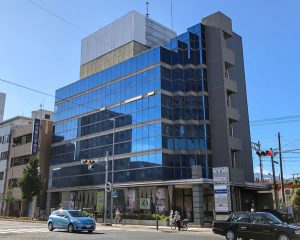 Company Profile
Founded Date
Established in December 2007
Representative
Sayoko Higashishiba
History
Trading company in Nishinomiya city, Hyogo prefecture.
There are two sales offices in Adachi-ku, Tokyo and Yonago, Tottori prefecture.
One overseas representative staying in Korea, and a partner corporation in Los Angeles, USA, TOHO AMERICA CORPORATION.
The business contents are importing and exporting seafood and industrial products, and also exporting second hand fishing boat to overseas.
Capital: 30 million yen
Address
■ Nishinomiya head office
6th floor, Newton Building 14-5, Sanshocho, Nishinomiya-shi, Hyogo, 662-0978, Japan
Major clients
TOHO AMERICA CORPORATION, overseas seafood companies, domestic major restaurant chains, major food wholesalers, major cities central wholesale markets, etc.
A company story
We wish to be an essential presence for all of our business partners with our service and appreciation, we will contribute to the development of society by achieving stable growth with customers.
"All for one" is our spirit. All of us help each other for all the tasks which any of us receive as representatives. Honoring "Cooperation & harmony", we share the accomplishment and impression of all work in the whole.
---
Always changing our viewpoint, connecting unprecedented things to new regions with flexible mind. Creating "business". We are always trying to be "Pioneers" searching for "New Place", we strive to raise the brand of our products and credibility everyday.
---
Have a consciousness that we are taking care of world's precious seafood resources.
Our mission is to create additional values to the resource by making new products and services. It is important for us to work hard to keep accomplishing this teaching.
---
Strengths of our Services
Collaborating with our partner company in the United States, TOHO AMERICA CORPORATION
The biggest reason why our company is able to build the marketing and purchasing routes of goods in various ways to both domestic and overseas is because of the existence of a partner company based in the mainland of United Staes (Los Angeles) and the strong linkage therewith.
Trust-full relationship with customers is established only with close communication.
I believe that only those who are really there in the market situation can grasp the needs of the land as soon as possible.
Introduction of Nishinomiya Head Office / Tokyo Sales Office
Access to Nishinomiya head office
How to access
Hanshin Main Line
Get off at Nishinomiya station
Proceed north to National Highway No. 2
Proceeding to the west side to Sansho-cho-nishi intersection, Blue glass-faced building on the mountain side
JR Tokaido Main Line
Get off at Sakura-Shukugawa station
To the south to National Highway No. 2
Proceeding to the east side to Sansho-cho-nishi intersection, Blue glass-faced building on the mountain side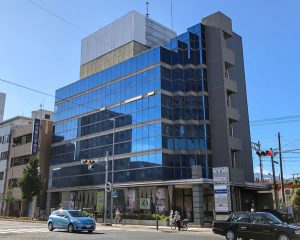 Introduction of Tokyo Sales Office
In the main business, we sell business use etc. to hotel, inn, food and beverage chain, bento / distributor, everywhere leading wholesale shop. We will promptly respond to our business by keeping in mind a detailed response and extending the annual period.
How to access
Eastern Sky Tree Reelin
Get off at Nishiarai station (East exit)
Kita senju line (eastern bus) → Sekihara 2 chome 1 min walk
Seven eleven side, white triangular building 2F
JR Joban Line
Tokyo Metro Hibiya Line
Get off Kita Senju Station (North Exit)
Nishiarai Daisyo course (eastern bus)
→ Sekihara 2 chome 1 min walk
Seven eleven side, white triangular building 2F