メキシコ産バフンウニ(モラード)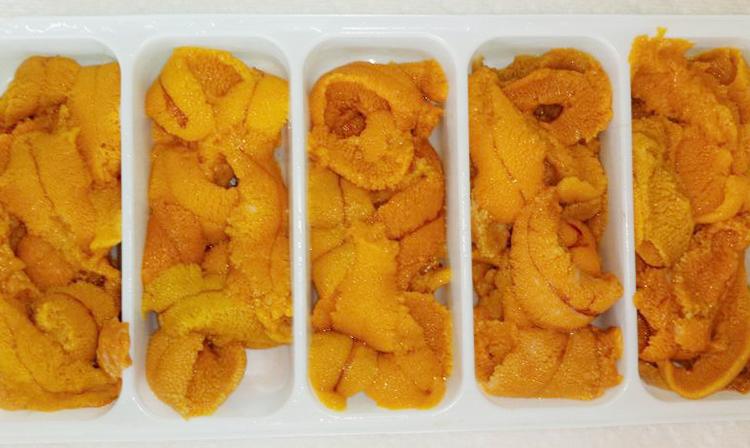 生鮮ウニは近年寿司ブームの波に乗り世界的に需要が高まっており、和食の垣根を超えてイタリアン、フレンチ、創作中華でも積極的に使われる注目の素材となりました。
日本国内で価値が高いとされているのは北海道で取れるエゾバフンウニ、赤ウニの中でも最高の珍味として知られています。
弊社製品の特徴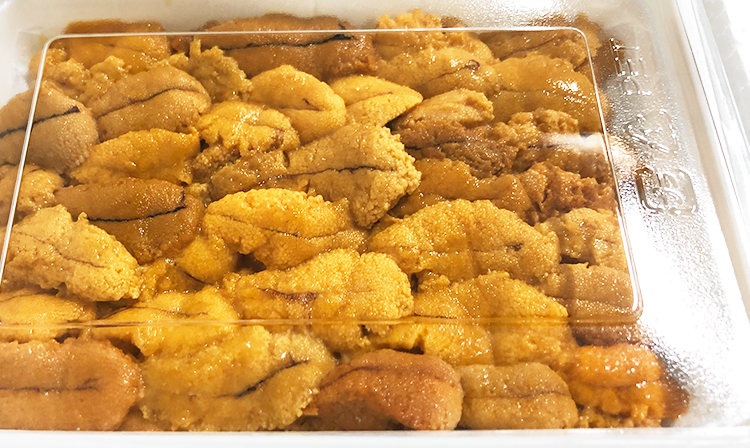 その一方でメキシコやチリなどの海外産のウニは質が低いと評価されがちですが、もちろんメキシコにも日本各地の様に違った漁場が存在しており、私達は他社とは違う漁場にて収穫を得ています。
その海域では透き通る綺麗な海に海底まで差し込む日差しによって育った健康な海藻類を食す天然のウニが生息しており、それらをシーズンの6月から翌年の1月までの間、ダイバーの手作業により収穫します。
収穫後すぐに殻を割り、厳選な選別により良質のウニのみを最小限のミョウバンにて仕立て、日本へ空輸しております。
私達の提供するメキシコ産ウニは沢山のお客様より、「他社、他国のウニよりも甘みとコクが強く、レベルが高い」と評価頂くことが出来ました。
お客様のニーズにより規格を数パターンご用意させて頂いておりますので、気になった方は是非お気軽にお問い合わせ下さい。
Fresh Mexican Sea urchin roe (Morado)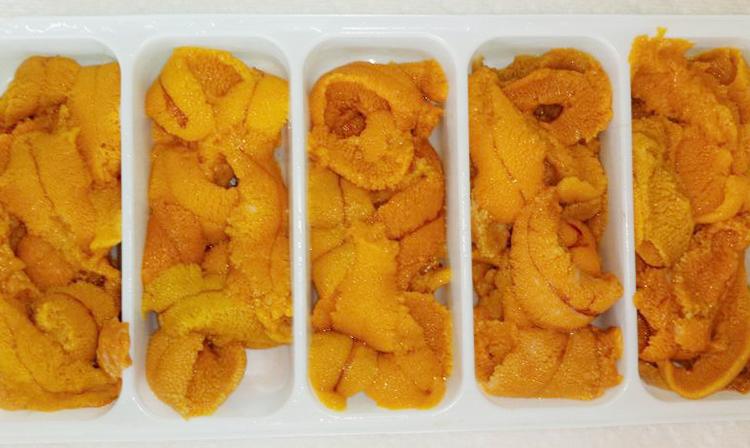 Recently, fresh sea urchin roe have gained worldwide demand by riding the wave of the sushi boom and became a noteworthy material actively used in Italian, French and creative Chinese dishes beyond the Japanese uses.
In Japan, domestic sea urchin roe, harvested at Hokkaido "Ezo Bafun Uni" is treated as top delicacies.
Characteristics of our products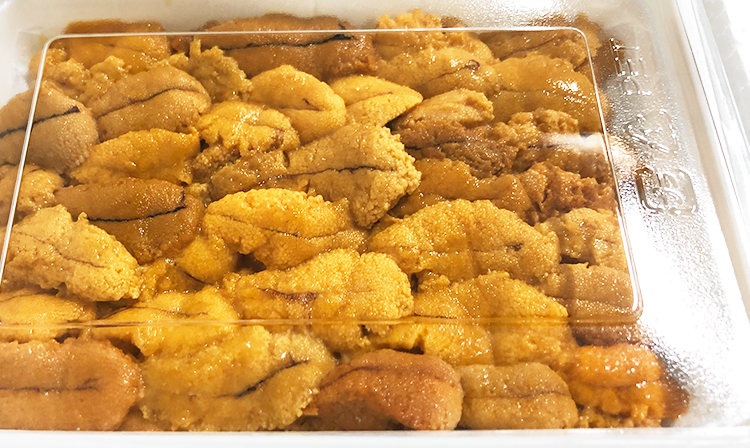 On the other hand, overseas sea urchin roes such as from Mexico and Chile are prone to be evaluated as low quality, but of course there are different fishing grounds in Mexico like in Japan.
However we are proud to announce, our Mexican sea urchin roes are harvested from the ocean ground different from other companies, and we are sure of its better quality.
In our harvesting area, natural sea urchins that eat healthy marine algae bred by the brilliant sun that pours into the seabed in the crystal clear ocean.
Our harvesting season begins around June and ends around January, catching only for 8 months. This is shorter than other companies, but no choice, we only harvest when the quality is fulfilling.
After harvesting, we open the shell immediately, and only high quality sea urchin roes are prepared with minimal alum by carefully selected screening, we are airing to Japan.
Our customers evaluate our selected sea urchin roes, "the sweetness and richness is stronger than other companies and other countries, and product level is higher".
We have prepared several patterns of packaging according to customer's needs, so if you are interested please feel free to contact us.